On 2nd August 2012 we hosted the Speakers Selection Day. Lunch for 60+ and refreshments for 90+. A very busy day but well worth it!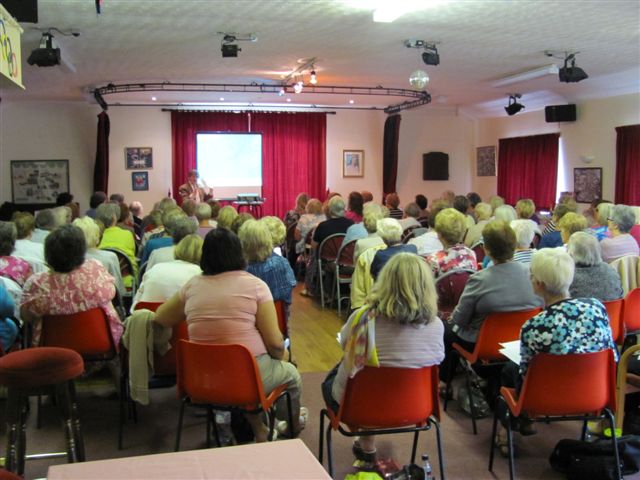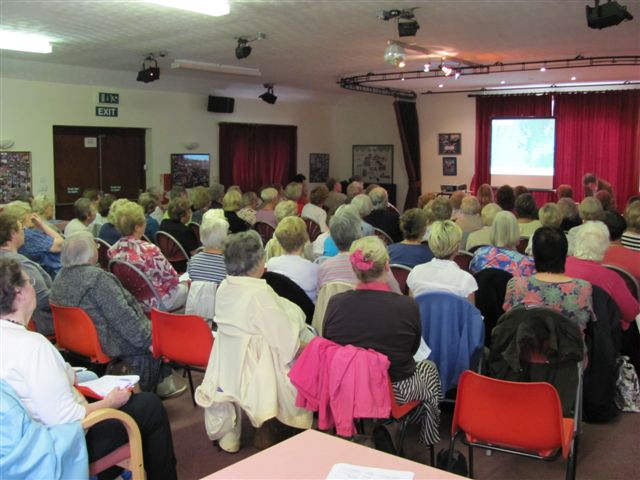 We are a lively bunch and like to learn different crafts, we also have cookery demonstrations and we really enjoy our Christmas and Birthday lunches! The Christmas Craft Fair raises funds for us to carry on learning and socialising as well as contributing to all the other expenses occurring throughout the year.
We invite other WI members or branches to purchase table space from us to sell their craft items to add variety to what we can offer and to establish ties with members outside our own area.
We also enjoy entering the SOE show with cookery and craft items. This year member Sheila Buckingham won a first with her Best Man's Speech. We always manage to win at least one rosette every year so far sometimes 3 or 4.
If you would like to see pictures of what we get up to during the year please go to
28th June 2012
Needle Felting Workshop with Jay Kendall of Ringmer WI as our tutor
We spent a day learning how to make a variety of objects and stabbing ourselves with needles, some of us did manage to stab the wool as well! Fueled by lots of tea, cake and lunch we had a fantastic day.
Pictures below.
Jay can be contacted through Ringmer WI
14133
Featuring, Rose Daly, Marie Garrett, Penny Goulding, Ros Halls, Mary Smith. Marion Bonne, Ceinwen Clarke and Sheila Cullen (Ovingdean WI) and Jay Kendall (Ringmer WI)
Craft Workshops making things for the
Christmas Craft Fair
71481
Christmas Fair November 2011
71483
Christmas Lunch 2011
71482